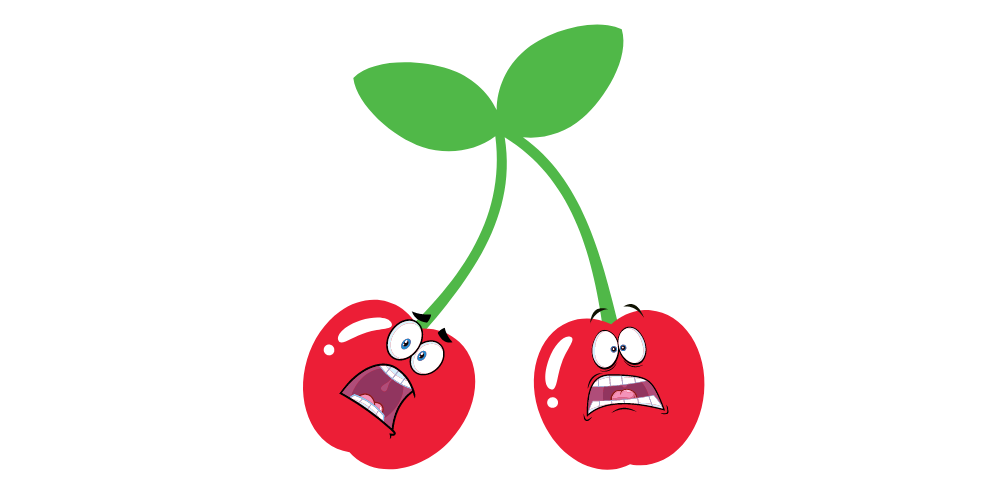 Where's My Order?
Don't Panic! Follow the step below to find where it is...
Is today your delivery day? (Check your order confirmation email to find your delivery date)
Is it the end of the day? (Not yet? Don't panic, it could still be on the way!)
Still not there? Track your parcel here, or call 0800 501 501
Courier can't find it? Use the enquiry form to get in touch with us.
Ordered more than one box?
Don't worry if you don't receive all of your boxes at the same time. Each box is sent as an individual parcel, so could be delivered by different courier drivers at different times. Rest assured your cherries will get to you. .
Questions about your order...
I didn't receive a confirmation email for my order.

Check your spam or/and junk inbox first. If you still cannot find it, submit a contact form here and we'll resend it for you.
 Can I cancel my order or change my delivery details?

We allow for cancellations or changes to your order up to 7 days before your delivery date. You can submit an order change request form through our contact page.

Please see our Terms of Service for additional information
Can I send orders to different addresses?

Yes you can, but please note that you can only enter ONE delivery address per order. If you want to send cherries to people at different addresses, you will need to place one order per person. 

Top Tip: Put the details of the person you are sending to in the Shipping Address section. At the payment screen, you can list your own details under the Billing address section.
I listed the incorrect details on my order (i.e. address, name, delivery date etc.)

No worries! Use our order change request form on our contact page to submit your correction.

Questions about Delivery & Shipping...
When will my cherries arrive?

We use NZ Courier's perishable goods overnight service. This means that they will be shipped on the day before your selected delivery date, so that they arrive as fresh as possible on your selected delivery date.

Top Tip: You can find your selected delivery date on your order confirmation email. 
 I didn't receive my order! What now?

Check in with our courier partners at NZ post first. Have your tracking number handy so they can track it down for you. https://www.nzpost.co.nz/contact-support

You can also give them a call on 0800COURIER
Do you deliver to Rural addresses?

Yes we do, however please be aware that the delivery time to rural addresses extends out to 2-3 days after dispatch. For this reason, we cannot guarantee the condition in which the cherries will arrive.

Top Tip: Have your order delivered to a non-rural address that you can collect your cherries from to make sure they arrive fresh.
 I received damaged cherries. What do I do now?
When will I receive my white cherries?

Our Rainier variety only makes a very brief appearance around the end of December. They are literally only available for one day around New Year's.

The exact date depends on when they are ripe of course. For that reason, when you order our white cherries, you will not be able to choose your preferred delivery date. 


We will send you an email a week before delivery to notify you of when the cherries will be delivered.
Other questions...
Can I choose my variety of cherry?

Due to the limit on volumes of cherries, especially before Christmas, we cannot offer variety-specific orders. Our pre-Christmas boxes come in mixed size and variety boxes for you to enjoy
Can you send extra empty boxes with my order?

This is not something we can offer at this time due to the variance in shipping weight.
Can I place a Corporate Order for staff/clients?

With pleasure! We offer special services to our corporate clients, including individual shipping and customised gift cards. Please note that there is a cut-off date for orders to be placed. See our Corporate Orders page.
Can I buy at wholesale prices?

Our wholesale accounts are reserved for business partners looking to resell our cherries into local markets, or to supply businesses with produce to their own end. If that's you and you'd like to apply for an account, visit our Wholesale Page to find out more. 


Top Tip: Wholesale accounts are not designed for personal use, or for corporate orders. 
Can I send cherries overseas to friends/family?

Sadly we do not offer international shipping at this stage.